Former Uber Technologies Inc. Chief Executive Officer Travis Kalanick, who has long boasted that he's never sold any shares in the company he co-founded, plans to sell about 29 percent of his stake in the ride-hailing company, people with knowledge of the matter said.
Kalanick stands to reap about $1.4 billion from the transaction with SoftBank Group Corp. and a consortium of investors who have agreed to buy equity valuing Uber at $48 billion, said the people, who asked not to be identified discussing private negotiations. Kalanick, who owns 10 percent of the company, had offered to sell as much as half of his stake — the maximum board members were allowed to tender. He had to pare back the amount because of limits outlined in the agreement between Uber and the buyers, the people said.
One of the wealthiest people in the world on paper, Kalanick would become an actual billionaire for the first time as a result of the sale. Kalanick was pressured to resign last year after the company became mired in legal woes and a raft of government investigations into how it does business. He also clashed with Benchmark, one of the company's earliest and biggest investors.
Benchmark is selling about $900 million of its Uber stock, or about 14.5 percent of its holdings in the company, a person familiar with the matter said Friday. Recode earlier reported on Benchmark's sale.
Terms of the deal bar sellers from parting with more than 58 percent of shares initially offered, requiring Kalanick to sell a smaller portion of his stake. Spokesmen for Uber and Kalanick declined to comment.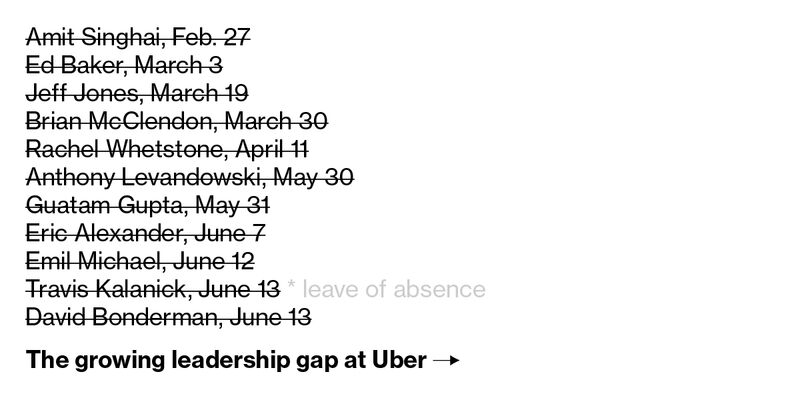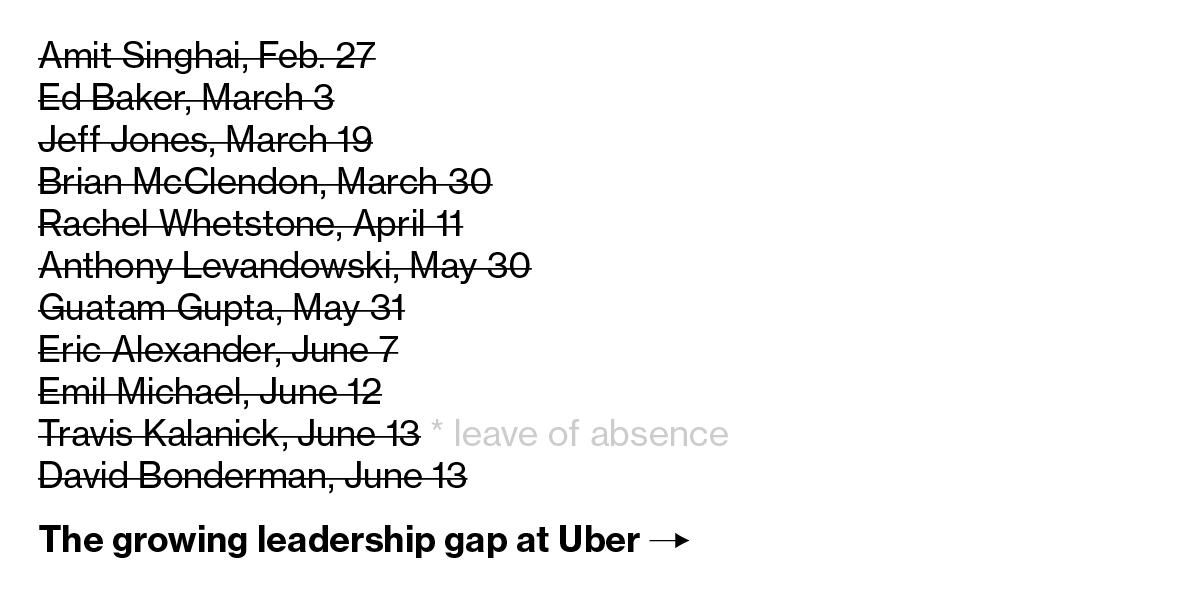 GV, Alphabet Inc.'s venture capital firm, offered up significantly less than half of its stake in Uber even though Alphabet's self-driving car subsidiary Waymo is suing Uber for stealing trade secrets. In October 2017, another Alphabet investment firm, CapitalG, said that it was leading an investment in Uber's primary U.S. competitor, Lyft Inc.
For more on Uber under Kalanick's lead, check out the podcast:
The SoftBank deal is expect to close later this month. Once it is finalized, a number of governance reforms that effectively reduce Kalanick's influence at Uber will go into effect.
Read more: http://www.bloomberg.com/news/articles/2018-01-05/uber-co-founder-kalanick-is-said-to-plan-sale-of-29-of-stake