Top-tier college basketball programs were thrown into turmoil Tuesday as federal prosecutors unveiled criminal charges against 10 coaches, managers, financial advisers and representatives of sportswear companies including Adidas AG, accusing them of making illicit payments to cash in on the vast riches generated at the sport's highest levels.
The alleged schemes include illicit payoffs to steer young athletes to powerhouse schools and into clothing contracts and financial advisory deals. Among those charged were current and former coaching staff members at Oklahoma State University, the University of Arizona, the University of Southern California and the University of South Carolina.
Perhaps the most prominent defendant is Chuck Person, a former National Basketball Association star and now associate head coach at Auburn University. Auburn said that it was suspending Person without pay.
"The madness of college basketball went well beyond the madness of March," Joon Kim, the acting U.S. attorney in Manhattan, said at a news conference.
U.S. v. Chuck Person and Rashan Michel Complaint
U.S. v. James Gatto et al Complaint
U.S. v. Lamont Evans et al Complaint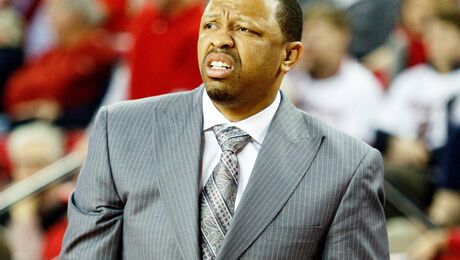 Kim said the National Collegiate Athletic Association wasn't informed about the investigation until Tuesday because it was undercover. The league didn't respond to a request for comment.
An Adidas spokeswoman, Lauren Lamkin, said in a written statement: "Today, we became aware that federal investigators arrested an Adidas employee. We are learning more about the situation. We're unaware of any misconduct and will fully cooperate with authorities to understand more." Adidas shares fell 2.4 percent in Frankfurt.
"The nature of the charges brought by the federal government are deeply disturbing. We have no tolerance whatsoever for this alleged behavior," the NCAA's president, Mark Emmert, said in a written statement. "Coaches hold a unique position of trust with student-athletes and their families, and these bribery allegations, if true, suggest an extraordinary and despicable breach of that trust."

The University of Arizona said in a statement: "We were appalled to learn of the allegations as they do not reflect the standards we hold ourselves to and require from our colleagues."
USC said it was placing Bland on administrative leave and hiring former FBI Director Louis Freeh to lead an internal investigation.
'Serious Accusations'
"These are serious accusations that are not consistent with University of South Carolina values," the university said in a statement.
Also named in the case are Rashan Michel, owner of an apparel company in Atlanta and a former NBA and college referee; James Gatto, the Adidas employee; Merl Code, who is affiliated with Adidas's high school and college basketball programs; and Jonathan Brad Augustine, program director for an unidentified high school-age basketball team.
A lawyer for Gatto didn't return messages seeking comment. Code's lawyer declined to comment on the charges against him.
The complaints say that at least one coach at an unnamed Florida school was also involved in the schemes. The school is described as a private research university, one of the biggest schools in the state, with about 16,000 students and a top-division athletic department. The University of Miami is the only school that fits that description.
Miami's director of athletics, Blake James, said, "As we are just learning the details, we cannot comment on the actions taken today by federal authorities. However, if requested, we will cooperate in any legal or NCAA review of the matter."
FBI Probe
The Federal Bureau of Investigation's probe included a cooperating witnesses at a sports advisory firm, and its undercover agents secretly recorded conversations and made illicit payments.
At a South Carolina restaurant where the cooperating witness recorded one conversation, a defendant, sports agent Christian Dawkins, explained to another, financial adviser Munish Sood, that the good thing about lining up coaches was it provided access to "good players every year," according to one of the complaints.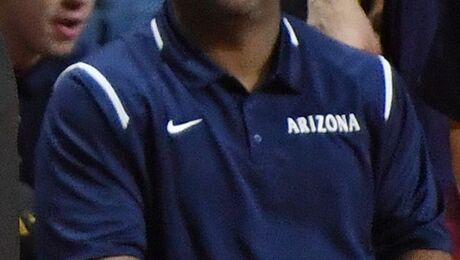 The path to securing commitments from college athletes was through assistant coaches because head coaches aren't willing to take bribes, Dawkins said, according to the complaint. "They're making too much money. And it's too risky," the complaint quoted Dawkins as saying.
A lawyer for Dawkins declined to comment. Sood's lawyer and attorneys for other defendants didn't return calls seeking comment.
In a November 2016 meeting between Person, the Auburn coach, and Michel, the apparel executive, Person "agreed to accept approximately $50,000 in bribe payments" from an unnamed witness for the government in exchange for using his official position at the university to persuade prominent athletes to become clients of Michel, one complaint says.
Two weeks later, the two men met with one of Person's players to discuss his using Michel's services after he turned pro, the complaint says. Shortly after that meeting, Person received $15,000 from the government witness, it says.
'Saddened, Angry'
Auburn released a statement calling the charges against Person "shocking" and saying "we are saddened, angry and disappointed."
"We are committed to playing by the rules, and that's what we expect from our coaches," the statement said.
Person, whose nickname was the Rifleman, was a star player at Auburn. He played 13 years in the NBA, averaging 14.7 points and 5.1 rebounds, before retiring in 2000.
Michel's suit-making company, Thompson Bespoke, clothed several of the top picks of the National Football League's 2014 draft, including Jadeveon Clowney, Teddy Bridgewater, Ha Ha Clinton-Dix and Sammy Watkins, Michel posted on Twitter at the time.
Bugged Meeting
The investigation of the NCAA uncovered bribe payments reaching down to elite high school programs, prosecutors said. The FBI bugged a Las Vegas hotel room prior to a July 27 meeting involving Dawkins, the sports agent; Augustine, the high school program director; and an unidentified assistant coach at an unnamed university in Kentucky. During that meeting, Dawkins laid out a plan to funnel money to the family of a high school player who was expected to graduate in 2019.
"The mom is like, we need our f—ing money," Dawkins said, according to the complaint. "So we got to be able to fund the situation."
The university was already on probation with the NCAA, and Dawkins indicated that they would have to be particularly careful, court papers said. "We gotta be very low key," the coach said.
In exchange for passing the money to the high school student's family, the player committed to attending the university in Kentucky and to sign with Dawkins and the apparel company, the government says.
Louisville Probation
The University of Louisville had been placed on probation by the NCAA weeks prior to the meeting for recruiting enticements to players that included strippers and prostitutes.
"This is a serious concern that goes to the heart of our athletic department and the university," Louisville's interim president, Gregory Postel, said. The university "is committed to ethical behavior and adherence to NCAA rules; any violations will not be tolerated."
A central figure in the indictments is a cooperating witness described in court papers as CW-1, who acted as an undercover informant throughout the long-running investigation. Two people familiar with the matter said that person is a Pittsburgh money manager named Louis Martin Blazer.
Blazer settled a civil enforcement case last year filed against him by the Securities and Exchange Commission, in which he was accused of taking $2.4 million from investment clients through his firm, which catered to professional athletes.
Court papers show Blazer has also pleaded guilty to securities fraud for investing money in music and movie ventures on behalf of five athlete clients without their authorization.
Blazer was present at several of the meetings in which business and financial advisers sought to arrange bribe payments to the coaches to secure the eventual services of their student-athletes, according to prosecutors.
The FBI and the Justice Department have set up a hotline, at 212-384-2135, to receive tips about other possible NCAA misdeeds.
Read more: http://www.bloomberg.com/news/articles/2017-09-26/u-s-announces-crackdown-on-kickbacks-in-college-basketball-j81mv20v