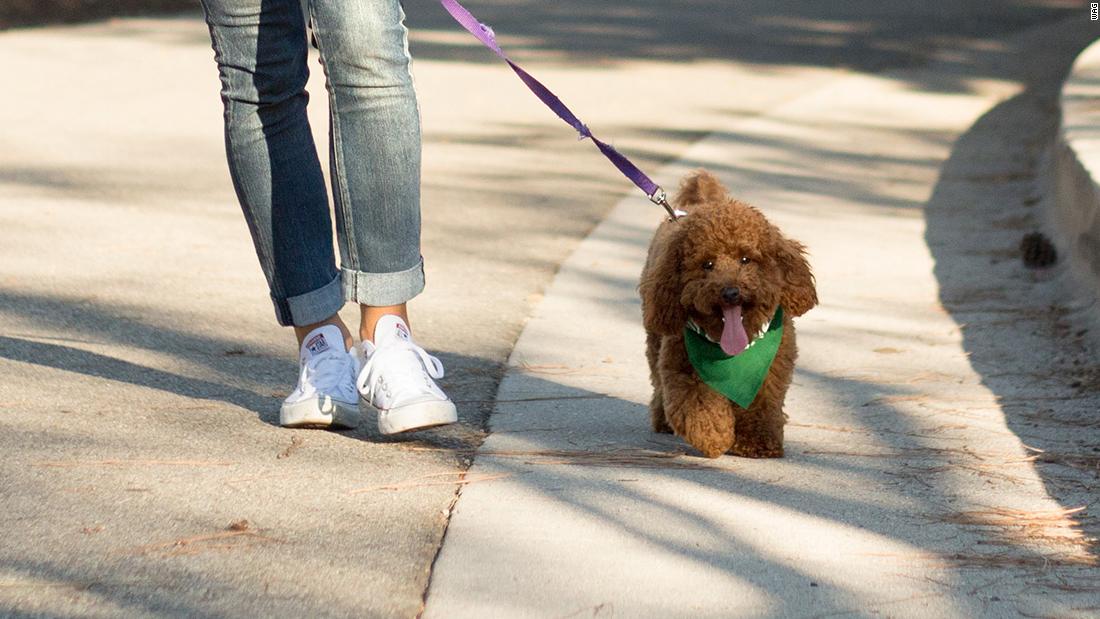 New York (CNN Business)After raising hundreds of millions of dollars to unleash growth, dog-walking startup Wag has struggled to keep up with the competition. Now, the company is shuffling CEOs.
Under Schneider's leadership, the startup's once compelling growth declined. Wag went through multiple rounds of layoffs, endured management changes, and shuttered its customer service hub in the Hollywood Hills, according to a
CNN Business investigation
published in late September.
Her departure comes amid broader doubts about SoftBank's strategy to
pump vast amounts of capital
into flashy tech startups through a nearly $100 billion technology investment fund. Some of SoftBank's other large investments have undergone recent changes in leadership after increased scrutiny, including Fair.com and
WeWork
, the latter of which went through a failed attempt to go public and required a bailout from the Japanese conglomerate.
On a conference call earlier this month with investors, SoftBank CEO Masayoshi Son spoke about the latest financing to WeWork and addressed concerns about the firm's other portfolio companies. "Is there any other similar concern? In fact, yes, there is," Son reportedly said. "Like a dog-walking company and other portfolio companies, we may see similar problems surfacing."
Schneider, a veteran tech executive, joined Wag as CEO in January 2018 when the startup announced it had raised $300 million from SoftBank. The combination of the two announcements made it appear that Wag was set to be one of the tech industry's next big companies.
However, some former employees claimed that Schneider had yet to get a handle on fundamental issues facing the business, including growth, safety of pets, and customer service, according to the CNN investigation.
At the time of the CNN report, Wag defended its leadership as being "highly intentional with its direction of Wag, using a data-driven approach to guide strategy and growth, while also improving the customer experience."
In Schneider's place, Garrett Smallwood, who previously served as VP of product, partnerships, and corporate development at Wag, will become CEO, according to the press release.
In the release, Schneider said it was Smallwood who led the "recently announced relationship with Petco," referring to a new partnership between the two companies. "He is the right leader to advance the company's business priorities," she said in the statement.
Read more: https://www.cnn.com/2019/11/26/tech/wag-ceo-out-softbank/index.html