Storebrand, a sustainable investment manager in Norway, hopes pulling shares from three groups will make some sort of impact amid Defund DAPL movement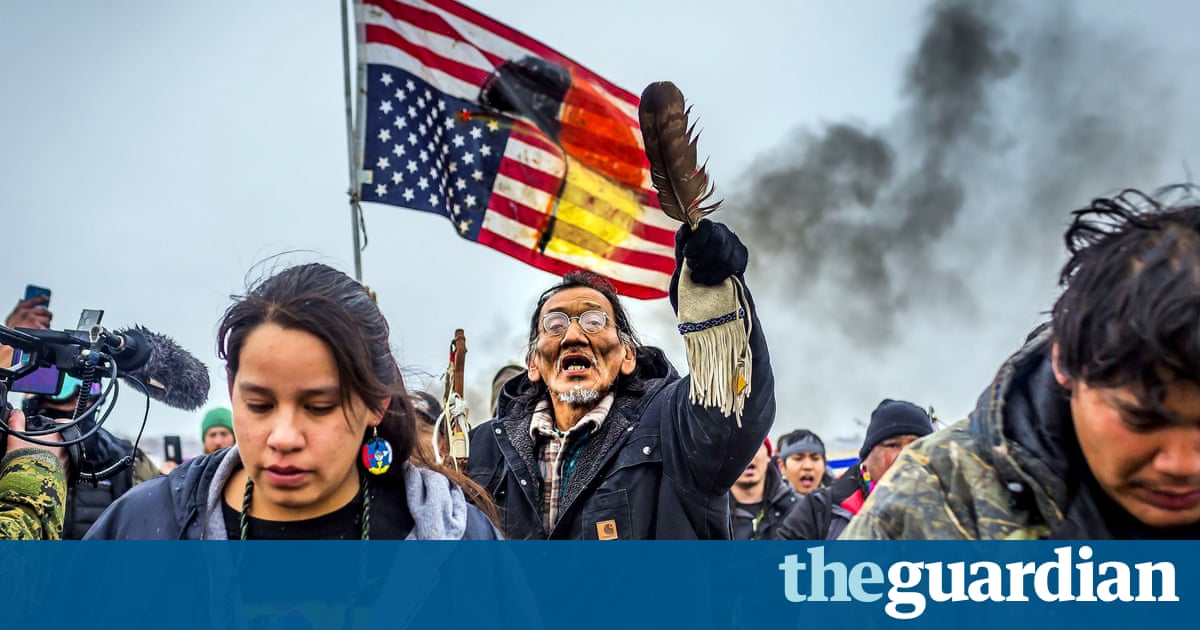 Norways largest private investor is divesting from three companies tied to the Dakota Access pipeline, a small victory for the Standing Rock movement one week after the eviction of the main protest encampment.
Storebrand, a sustainable investment manager with $68bn in assets, sold off $34.8m worth of shares in Phillips 66, Marathon Petroleum Corporation, and Enbridge, the company announced Wednesday. The three companies are partial owners of the pipeline.
We hope that our actions and the actions of other likeminded investors in either divesting or calling for an alternative [pipeline] route will make some sort of an impact, said Matthew Smith, the head of Storebrands sustainability team.
The Standing Rock Sioux tribes attempt to halt or reroute the Dakota Access pipeline away from their water source became an international rallying cry for indigenous and environmental activists last year.
Thousands of people traveled to encampments established near the site of the proposed river crossing in North Dakota. The camps saw frequent clashes between activists, law enforcement, and private security guards as the water protecters engaged in civil disobedience to attempt to halt construction.
In addition to the protest encampments, opponents of the pipeline have waged divestment campaigns against the pipeline company, Energy Transfer Partners. Using the slogan Defund DAPL, activists have also urged individuals and institutions to move money out of banks that are financing pipeline construction, including Wells Fargo and Bank of America.
Victories thus far include the decisions by a Norwegian bank, DNB, and the Norwegian mutual fund Odin Fund Management to sell their shares in companies connected to the pipeline last November.
The Seattle City Council voted this month not to renew the citys contract with Wells Fargo over the banks involvement with the pipeline project, removing $3bn from the banks coffers. Other cities are considering similar moves.
On Tuesday, the indigenous activist Jackie Fielder helped lead a protest at the San Francisco board of supervisors, which she is hoping to persuade to divest from DAPL-connected banks.
Read more: https://www.theguardian.com/us-news/2017/mar/01/dakota-access-pipeline-storebrand-norway-divest-standing-rock