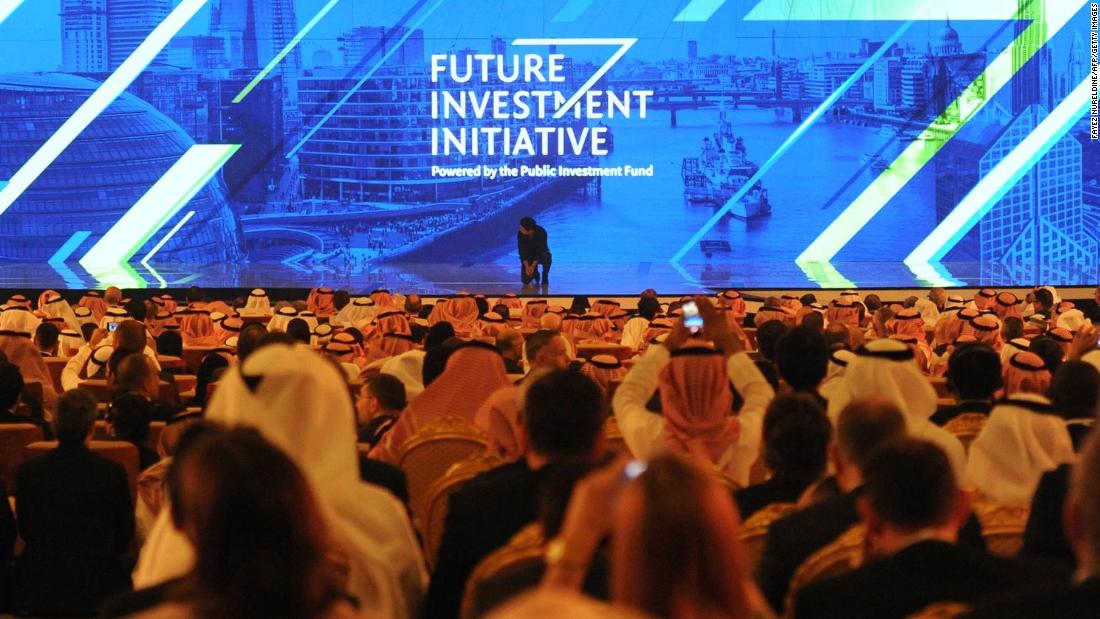 London (CNN Business)Most of the news outlets that had agreed to sponsor a high-profile business conference in Saudi Arabia have now pulled out following the unexplained disappearance of journalist Jamal Khashoggi.
It joins a slew of other media organizations who have cut ties with the Saudi government's Future Investment Initiative, which is also known as "Davos in the desert."
Bloomberg said Friday it was pulling out as a media partner, but added that it still planned to cover news from the conference "as we do with every major event in the region."
The US media group last year
signed a deal
with a Saudi publisher to run an Arabic-language financial news network. It did not immediately respond to a request for comment on the status of that deal.
CNN, CNBC and the Financial Times said earlier Friday that they would not sponsor the conference. The New York Times pulled out earlier in the week.
Hosted by Saudi Crown Prince Mohammed bin Salman and scheduled to begin on October 23, the event is designed to showcase the prince's Vision 2030 plan to break the country's dependence on oil.
But news organizations began severing ties as concerns mounted over the fate of Khashoggi, a prominent Saudi journalist who contributed to the Washington Post and openly criticized the Saudi regime.
Saudi Arabia firmly denies any involvement in his disappearance.
CNN said in a statement on Friday that it has "withdrawn its participation" in the conference. CNBC
said on Twitter that it was pulling out
due to "continuing questions" over the journalist's disappearance.
Finola McDonnell, chief communications and marketing officer at the Financial Times, said on Twitter that the UK newspaper would not partner with the conference while Khashoggi's disappearance "remains unexplained."
Andrew Ross Sorkin, a columnist for The New York Times who also works as an anchor for CNBC,
tweeted
Thursday that he was "terribly distressed" by the disappearance of Khashoggi and would no longer participate. He had been due to moderate three sessions.
Zanny Minton Beddoes, the editor-in-chief of The Economist, and Los Angeles Times owner Patrick Soon-Shiong have also canceled plans to speak.
Fox Business Network is monitoring the situation, according to a spokesperson for the network.
The
media sponsor
list for the investment conference was completely removed by Friday.
Companies beyond the media industry are also rethinking their involvement.
Read more: https://www.cnn.com/2018/10/12/media/saudi-conference-media-jamal-khashoggi/index.html