North Korean ruler demands makeover of joint resort, saying South Korean facilities are like temporary buildings at construction sites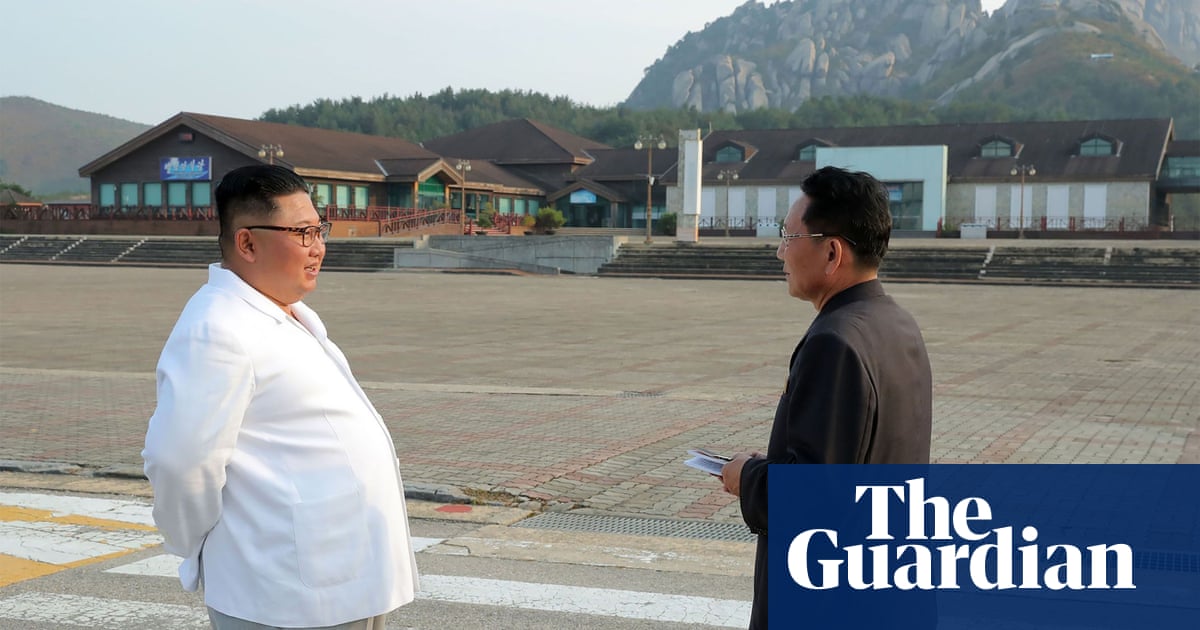 Kim Jong-un has ordered the demolition of unpleasant-looking South Korean facilities at the Mount Kumgang resort a rare symbol of inter-Korean collaboration and called for them to be replaced with modern buildings constructed by the North.
The Norths ruler said it was a mistake for the resort, on the east coast, to be regarded as the common property of two Koreas given its location on North Korean soil, according to the state news agency KCNA.
Mount Kumgang is our land won at the cost of blood and even a cliff and a tree on it are associated with our sovereignty and dignity, Kim said during a visit to the resort this week, KCNA reported, adding that he thought South Korean facilities were reminiscent of temporary buildings at construction sites.
The news agency added: [Kim] instructed to remove all the unpleasant-looking facilities of the south side with an agreement with the relevant unit of the south side and to build new modern service facilities our own way that go well with the natural scenery of Mount Kumgang.
South Koreans began tours to Mount Kumgang in 1998 but suspended them in 2008 when a female tourist from the South was shot dead by a North Korean soldier for reportedly wandering into a military zone.
The resort, built with investment from South Korean firms, has since hosted occasional reunions of families separated by the 1950-53 Korean war.
Pyongyang is reported to have been angered by South Koreas failure to resume the tours, amid stalled negotiations over Pyongyangs nuclear and ballistic missile programmes
The regime has pushed Seoul to ignore US objections to greater inter-Korean cooperation, but any South Korean investment in Kumgang would violate international sanctions imposed on Pyongyang.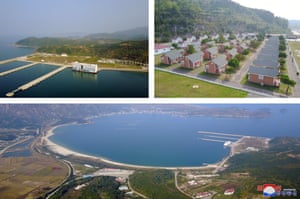 Read more: https://www.theguardian.com/world/2019/oct/23/kim-jong-un-orders-razing-of-souths-unpleasant-mount-kumgang-buildings