Makers of animal-free products aim to revolutionise the very idea of meat but is their hi-tech approach really the answer?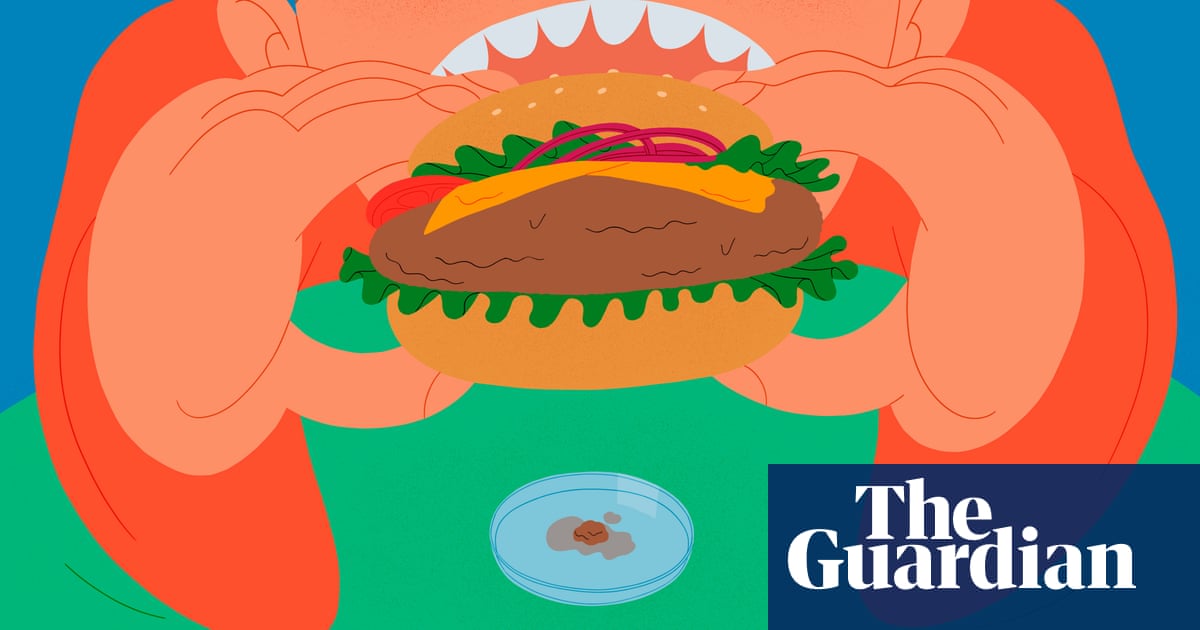 I bit into the Impossible Burger and was immediately filled with awe. I lifted my head to the bartender and, with my mouth full, croaked: This is vegan?
I was just coming off two long days of hearings at the US Department of Agriculture, where the future of food was discussed in great detail but taste was scarcely mentioned. Now, sitting at my favorite New Jersey bar, eating something satisfying that nothing died for, was a relief.
The Impossible Burger debuted in 2016 at New Yorks lauded Momofuku Nishi, but its no longer so exclusive. The vegan patty can now be found at restaurants nationwide, and even the fast-food hamburger chain White Castle carries it. At my local bar, it is the most popular menu item, but also the most expensive for them to offer. Each Impossible Burger patty costs them roughly $3; a hamburger would cost about $0.50 (the bar is vegetarian).
The technology that makes the patty bleed is copyrighted by the Bay Area company Impossible Foods, which claims its product is better for humans and the Earth than a beef burger.
But some believe we should be skeptical of these claims. The original formulation had no cholesterol, but more salt and saturated fat than a Five Guys beef patty. As for its environmental footprint, many have criticized the push to eat more soy, which the Impossible Burger contains, since it is a soil-depleting mono-crop. (In case youre wondering, the Impossible Burger is also not organic.)
Regardless, the burger is seen as a success story by other Silicon Valley companies eager to enter an environmentally friendly market about to explode. Last year, the nearly $30bn processed meat market grew by only 2%, while the $1.4bn meat alternatives market grew by 22%.
At the bar, I told my partner why I was eating this meal: I wanted to write about this new, engineered vision for our food vegan meat replacements today, meat grown from cells tomorrow.
Cell-grown meat, I told him, would be spurred on by synthetic serums refined from the crude system currently used, where cells are bathed in fetal bovine serum. The serum, which promotes cell growth, is collected from the hearts of calf fetuses found in pregnant cattle gone to slaughter.
Would he eat meat grown that way?
Yeah Id eat it. Its science, my companion said. I eat science.
A new mega trend
By many measures, farming is one of the most environmentally straining things humans do. Agriculture contributes more greenhouse gas to the atmosphere than all cars, trucks, trains and airplanes combined, National Geographic reports. Deforestation for new farms, often carved out of forests and jungles, extinguishes biodiversity. And the waste collected by modern industrial animal farming contributes to ocean dead zones.
But with an additional 2 billion people projected to join us on Earth by 2050, farmers need to produce far more calories than we do now. The near-universal agreement among experts is that reducing the amount of meat you eat is the best way to reduce environmental harm.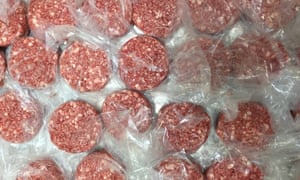 Read more: https://www.theguardian.com/food/2019/mar/14/impossible-burger-meat-from-cells-change-eating-habits