The long read: The worlds largest Muslim-majority country was long considered a tolerant place. But thanks to Saudi money and influence, it has taken a sharply conservative turn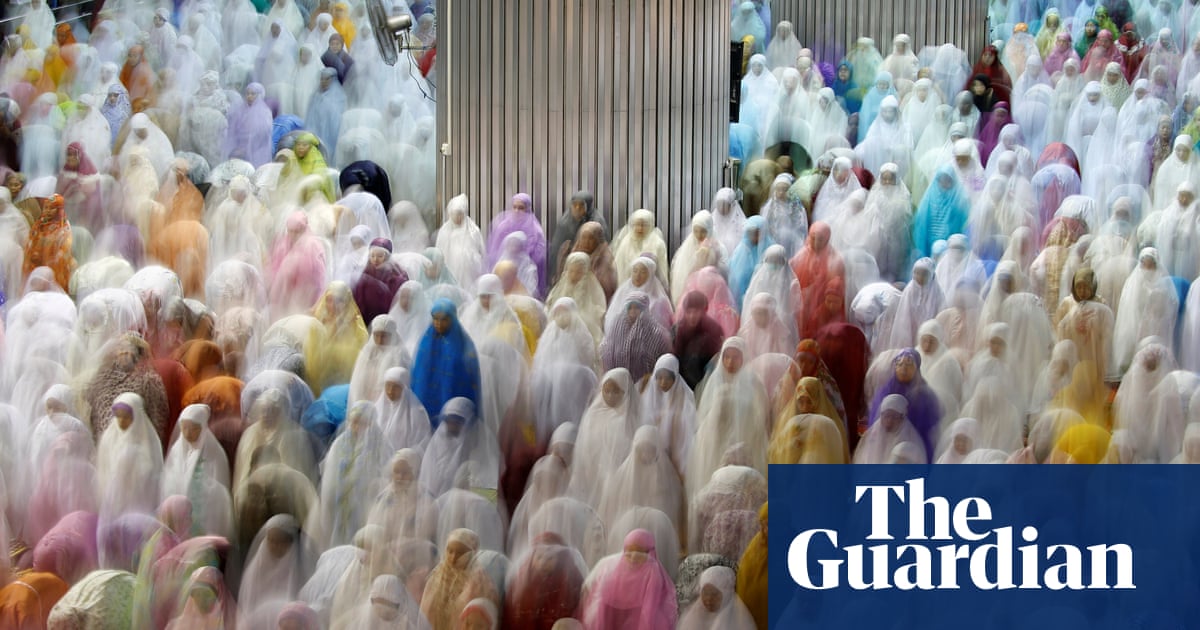 Half a million people, all dressed in white, radiated from the Hotel Indonesia roundabout in central Jakarta. Protesters clogged the streets for a mile in every direction; they went all the way up to the National Monument and beyond it to the presidential palace. It was 4 November 2016, and they had come on buses, planes and on foot, from all across Java and even from some other islands, to participate in the largest Islamist demonstration in Indonesian history.
We came to the palace to enforce the law, said the cleric Rizieq Shihab, to rapt silence. Desecrators of the Quran must be punished. We must reject the leaders of infidels, he said, referring to Basuki Tjahaja Purnama, the Chinese-Christian governor of Indonesias capital city, who is known as Ahok. If our demands are not heard, are you ready to turn this into a revolution? Were ready! screamed the crowd, breaking into huge applause. God is great!, they shouted. There were cries of Kill Ahok!
It was an odd scene in Indonesia, which is the worlds largest Muslim-majority country but is not really a Muslim nation. Officially, it is a multifaith country that protects six religions equally, where race and ethnicity have been tacitly elided from political discourse. An overtly Islamist political protest like this had no precedent.
In theory, the rally was organised by the Islamic Defenders Front (FPI), led by Shihab, to accuse Ahok of blasphemy against Islam and call for his removal from office. But in practice, this was less about Ahok and more about displaying the piety and political power of Muslim Indonesians and it worked. The city shut down all its major arteries that day. At the second protest, on 2 December, the president of Indonesia himself showed up, unannounced, and prayed with them.
FPIs campaign was more successful than it could have dreamed. The following April, Ahok lost his bid for re-election as the governor of Jakarta; a month later, at the end of a show trial, he was sentenced to two years in jail for blasphemy. The 4 November rally turned out to be a turning point for political Islam in Indonesia. The next presidential election was waged largely on the terms set by the events of 2016: both candidates played up their Islamic credentials. Today, the vice-president of Indonesia is a man who was once the nations chief Muslim cleric.
But Shihab is not enjoying the fruits of his labour in Indonesia. He lives, instead, in Saudi Arabia. After the Jakarta gubernatorial election, he became embroiled in a sexting scandal; when an arrest warrant was issued, he fled to Mecca. Though it is almost 5,000 miles away from Indonesia, the kingdom is a natural choice of refuge for Shihab, because his Saudi ties date back three decades. He graduated from the Islamic and Arabic College of Indonesia, or Lipia, a university in Jakarta built, funded and fully subsidised to this day by Saudi Arabia. His studies at Lipia paved the way for further education in Riyadh, where he forged enduring networks with Saudi clerics.
As the largest Muslim-majority nation and a developing, postcolonial state, Indonesia has been a prime recipient of the full spectrum of Saudi proselytisation known as dawa, the call to Islam. And while investments peaked in absolute terms at least a decade ago, as they did in most of the Muslim world, their effects continue to reverberate. Saudi investment in Indonesia has at turns fuelled jihadists, helped consolidate the countrys leading Islamist political party and produced dozens of influential ideologues. The Saudi soft-power apparatus in Indonesia is unrivalled, including Lipia, a large embassy and a powerful, standalone religious attache. Saudi charity has also paid for thousands of poor students to go to school and university, and helped rebuild devastated regions such as Aceh after the Boxing Day tsunami of 2004.
The influence of Shihabs organisation and vision is just one example of how Saudi dawa has shaped modern Indonesia. Another is the Bali bombings of 2002, which killed 202 people, mostly tourists, in the worlds most deadly terror attack after 9/11, and which woke Indonesia up to the danger of terrorism within its borders. The attacks were planned by a circle of al-Qaida-affiliated jihadists based at the al-Mukmin Islamic boarding school in Central Java, which was founded with an initial endowment from the Saudi king in 1972.
Beyond such flagship investments, an equally pervasive legacy of Saudi proselytisation in Indonesia has been the rise of virulent religious intolerance. In addition to the commonplace harassment of Christian groups and the show trial of Ahok, its most prominent Christian politician, Indonesia is also now a country where there is a national anti-Shia league and mobs have driven Ahmadiyya Muslims from their homes into refugee camps.
Its not for nothing that when Barack Obama, who spent five years in Jakarta as a child, returned to Indonesia in 2011, he remarked on the more fundamentalist, unforgiving interpretation of Islam he now observed in the archipelago. He attributed this to Saudi influence. What Obama was picking up on was the concept of Arabisasi ambitious in theory and even more influential in practice.
---
Arabisasi was one of the first Indonesian words I learned after I moved to the country in 2016. Its a neologism meaning, as you might expect, Arabisation. But the concept was used in reference to a whole class of developments in Indonesia: the rise of political Islam, blasphemy prosecutions, the growing popularity of hijabs and burqas, new mosques, louder mosques, new schools, the persecution of religious minorities. Above all, it referred to the relatively new, central role for Islam in the cultural and political life of a big democracy that was, until 1998, a tightly controlled military dictatorship. The underlying claim was that five decades of Saudi Arabias religious influence in Indonesia was responsible for all these things.
Regardless of how true or false this was, the phrase itself pointed to a generalised anxiety over Saudi money, in Indonesia and the world. It seemed to explain how a tropical archipelago supposedly famous for its tolerance was, by the time I got there, caught up in a culture war over everything from the acceptability of Santa hats to dating, a safe haven for hardline Islamists, and even the home of a few hundred people who joined Islamic State.
Saudi Arabias global export of Wahhabism a puritanical and intolerant movement founded in the 18th century that foregrounds a literal reading of the Quran and seeks to eradicate deviant regional traditions has been discussed frequently in the post-9/11 world, where religious conservatism is often considered synonymous with extremism and terrorism. But the actual effects of Saudi proselytisation are poorly understood. Its not just the Saudi government that spreads Wahhabism; international Saudi actors include universities, an Islamic Affairs state ministry, several state-adjacent global charities such as the Muslim World League, one-off regional relief efforts and independent businessmen.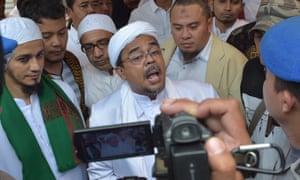 Read more: https://www.theguardian.com/news/2020/apr/16/how-saudi-arabia-religious-project-transformed-indonesia-islam