Elizabeth Willard Thames abandoned a successful career in the city and embraced frugality to create a more meaningful life. It enabled her to retire at 32 with her family to a homestead in the Vermont woods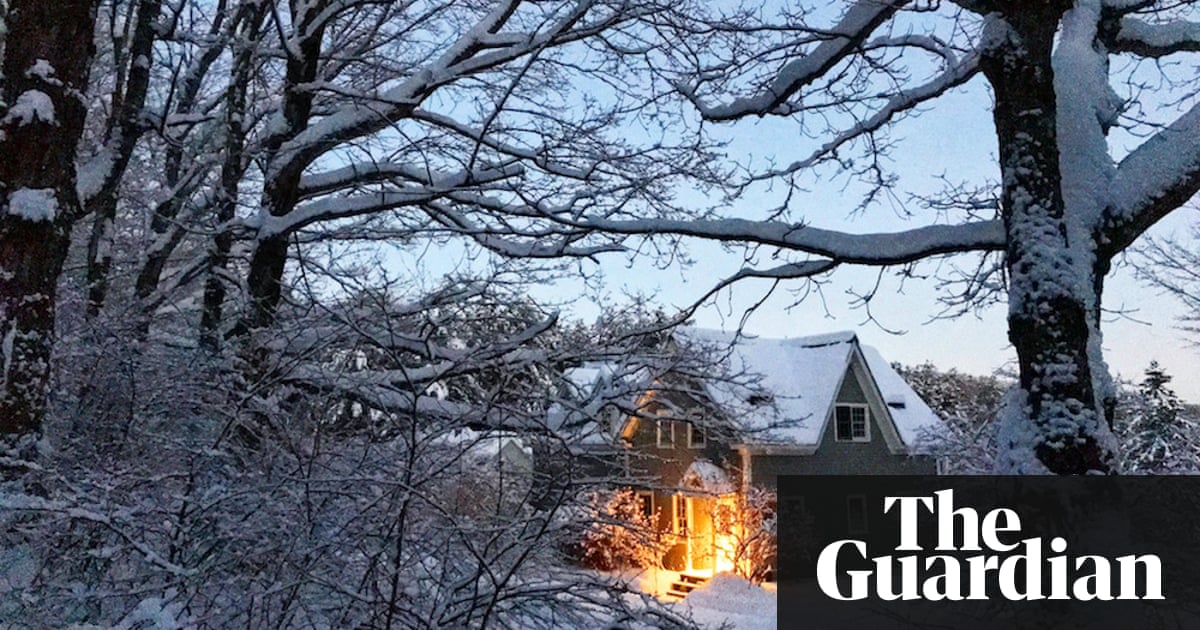 As I write this, Im sitting on the back porch of the rural Vermont homestead I share with my husband and our daughter, gazing out on the 66 acres of forest, fruit trees, gardens, ponds, and streams that we feel incredibly lucky to call our own.
Just a few years ago, this seemed like an impossible feat. My husband and I were struggling to conceive a baby and attempting to chart a path out of our frenzied 9-5 grind in urban Cambridge, Massachusetts. We wanted to achieve financial independence, quit the cubicle jobs that made us so unhappy, and create a simpler life of purpose in a rural setting.
My husband, Nate, and I are not exceptional people. Were not rich or famous or geniuses or even particularly good-looking (although we have our moments). Were just some average, middle-class kids from the midwest who decided we wanted something more out of life than what our consumer culture sells us.
While its true that Nate and I are average people, and weve never won the lottery or had investment banker salaries or been the beneficiaries of inheritances or trust funds, Im keenly aware that we are also extraordinarily privileged.
Both of our parents had college educations, had good careers, owned homes, and were in happy, financially stable marriages before we were even conceived. All of these privileges wove themselves together to form the basis for happy, warm, well-educated, well-cared-for childhoods.
But we realized that as adults we were trying to buy our way to happiness. In order to achieve deep fulfillment and lasting contentment, we had to restructure how we lived, what we spent our money on, and how we used our time.
Back in March 2014, on day one of this journey, Id seen frugality as the necessary means to our end. We would spend money only on the fundamentals of life, the very basest items to get us by (food, our mortgage, gas for the car, electricity, an internet connection, toilet paper, and the like).
But what I hadnt anticipated was that frugality would become an end in and of itself. After a year of living as modestly as possible, Nate and I began to feel like wed unlocked a map that led us out of our previous maze of mindless consumption.
Nate and I began to uncover far-reaching advantages to frugality that outstripped the mechanics of spending less cash and growing our net worth. Wed started out with an urgency around saving money, but it evolved to be about much more than that. It became a wholesale lifestyle transformation.
The satisfaction we derived from painting our own kitchen cabinets was the first tertiary benefit to frugality we discovered, and the second was close behind: doing this project together brought us closer in our marriage. For the first time since a group paper for our international elections course in college, Nate and I were team-mates on projects with tangible results.
Our modern culture has largely done away with the idea that a marriage or a civil union or a partnership is a working relationship, and instead touts the money-focused solution of Dont fight, hire out! The answer to our hectic, frenzied, compulsive lives isnt to simplify, its to pay other people to do stuff for us so that we can pile ever more on our already gluttonous to-do plates.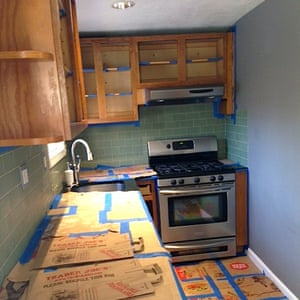 Read more: https://www.theguardian.com/money/2018/mar/08/how-to-retire-early-frugal-spending