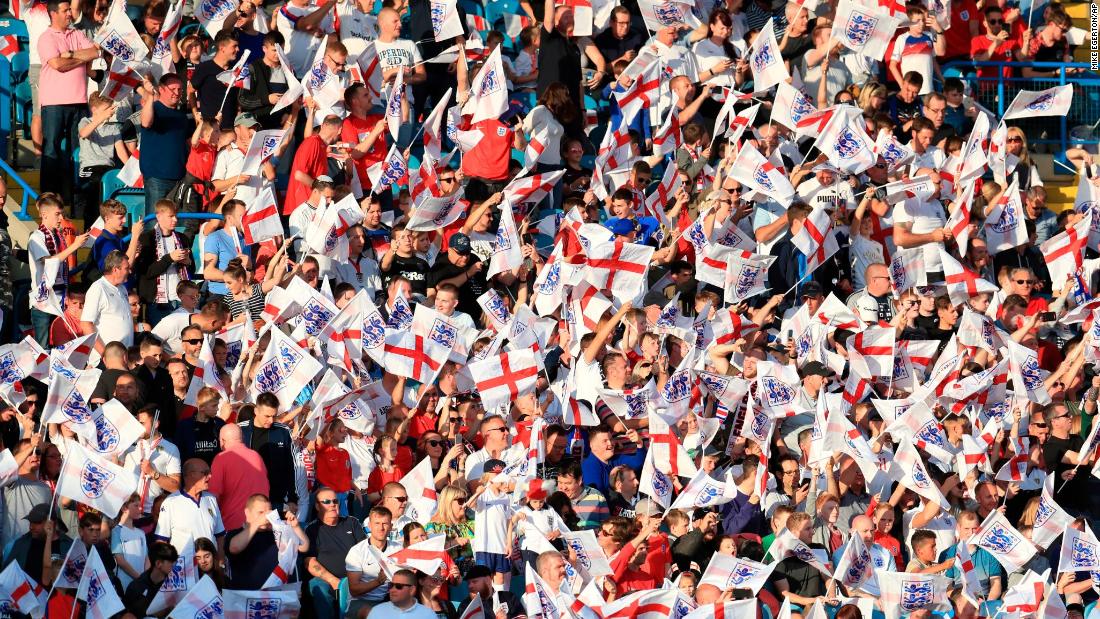 (CNN)The most hotly anticipated and widely enjoyed sporting event in the world has a dark side.
In anticipation of this year's tournament, several local police organizations and domestic violence organizations have published warnings and resources for both the abused and potential abusers. Campaigns like "
Give Domestic Abuse the Red Card
" and "
Operation Ribbon
" are not only providing support to potential victims, but are warning potential abusers and empowering others to spread awareness and report suspicious behavior.
What the numbers say
In general, studies looking at past World Cups, as well as several other significant European soccer tournaments, show an increase in domestic violence reports after such events. Conclusions as to why, and under what specific circumstances these incidents spike, is varied. One study that focused on the 2010 World Cup showed domestic violence reports
spiked only when the English team won or lost
— not when the match ended in a draw
. A 2015 study using local English soccer teams
concluded domestic violence reports only rose when expectations for a match outcome were high — either because of the teams playing, the place in which they were played, or the significance of the match.
Not solely an English problem
It is unlikely the trend of domestic abuse in relation to World Cup games is a solely British problem, that's just where the most prominent research and reaction has occurred. The reasons typically provided for the uptick in abuse reports — intoxication, disappointment, adrenaline, an investment in the outcome — are not particular to England, and the link between sports and domestic abuse
has been explored internationally
.
What the UK is doing about it
As they have in years past; police, politicians and domestic violence organizations around the UK are banding together in full force to combat the worrying trend. Local police departments have pledged to increase
what the Cleveland Police call
"an additional leel of response to domestic abuse incidents." This includes the use of a dedicated response car for domestic abuse. Organizations like the Southern Domestic Abuse Service in Hampshire say they will be beefing up their staffing during World Cup games.
The Local Government Association, which represents the voices of several local government around the UK, have voiced their support for a campaign called "Football United Against Domestic Violence," which is run by Women's Aid, a national charity network. Women's Aid chief executive Katie Ghose
says the sport itself is not to blame
, and in fact domestic violence stands in stark contrast to the unity and pride so widely expressed at an event like the World Cup.
"Categorically, football does not cause domestic abuse, the behaviour and actions of abusers who exert power and control over their victims cause domestic abuse," she told the LGA. "However, domestic abuse does not happen in a cultural vacuum. The sexist attitudes, chants and behaviour at football matches encourage an environment in which women are belittled and demeaned."
Read more: https://www.cnn.com/2018/06/18/football/world-cup-domestic-violence-united-kingdom-campaign-trnd/index.html