Leak raises fresh concerns about hazards to waterways and outrages indigenous groups, who have long warned of threat to environment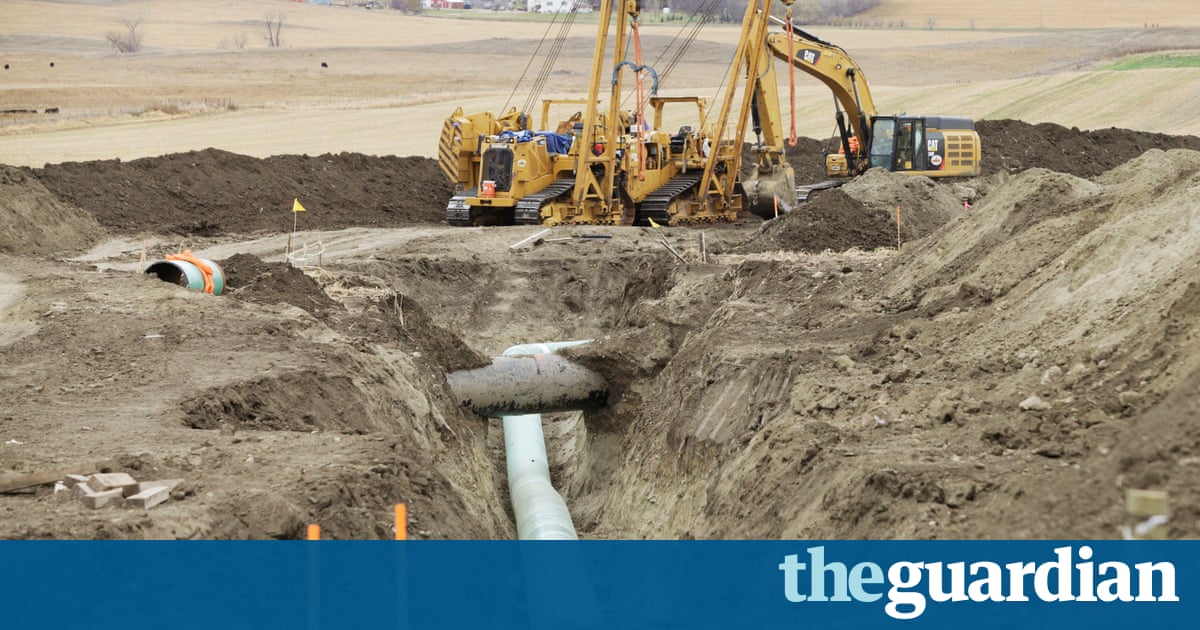 The Dakota Access pipeline has suffered its first leak, outraging indigenous groups who have long warned that the project poses a threat to the environment.
The $3.8bn oil pipeline, which sparked international protests last year and is not yet fully operational, spilled 84 gallons of crude oil at a South Dakota pump station, according to government regulators.
Although state officials said the 6 April leak was contained and quickly cleaned, critics of the project said the spill, which occurred as the pipeline is in the final stages of preparing to transport oil, raises fresh concerns about the potential hazards to waterways and Native American sites.
They keep telling everybody that it is state of the art, that leaks wont happen, that nothing can go wrong, said Jan Hasselman, a lawyer for the Standing Rock Sioux tribe, which has been fighting the project for years. Its always been false. They havent even turned the thing on and its shown to be false.
The pipeline, scheduled to transport oil from North Dakota to Illinois, inspired massive demonstrations in 2016 and was dealt a major blow when the Obama administration denied a key permit for the project toward the end of his presidency. But shortly after Donald Trumps inauguration, the new administration ordered the revival of the pipeline and worked to expedite the final stage of construction.
The Standing Rock tribe, which has fought the pipeline corporation Energy Transfer Partners and the US government in court, has argued that the project requires a full environmental study to assess the risks of the pipeline. But under Trump, who has close financial ties to the oil company, the project recently completed construction by the Standing Rock tribes reservation in North Dakota and has been loading oil in preparation for a full launch.
Read more: https://www.theguardian.com/us-news/2017/may/10/dakota-access-pipeline-first-oil-leak